Every day is a magical day at Hamleys
By regularly visiting our Manchester Store page you'll never miss any of the action!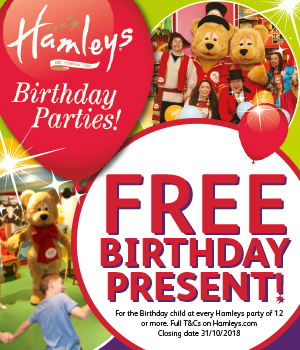 Book your Hamleys Birthday Party and receive a FREE present worth £75!
Date: 1st – 31st October 2018
Where: Hamleys Manchester
From the moment you book your birthday party at Hamleys the fun, magic and theatre begins!
Hosted by the Hamleys Entertainers, our special guests will enjoy an action packed time including activities, games & lots of fun. From treasure hunts and arts & crafts to dancing and party games, the birthday child and their friends will get to enjoy a truly magical experience. Each child will even get to take away a gift bag exclusive to Hamleys.
PLUS if you book your magical birthday party from 1st – 31st October 2018, you get a FREE present for the birthday child worth up to £75!*
*For the birthday child at every Hamleys Party of twelve children or more, booked before 31/10/2018. Terms and conditions apply, ask in store for more details.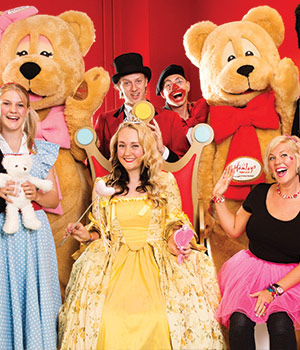 Book your Hamleys Birthday Party Online!
Date: NOW!
Where: Hamleys Manchester!
You can now book your little one's Hamleys Birthday Party using our brand new online booking service.
Book now here!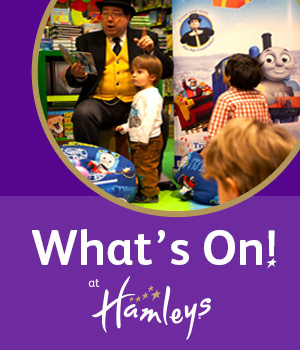 Hamleys on Facebook!
Date: Keep up to date Every Day!
Time: LIKE us today!
Where: Online!
We are always having a great time at the Finest Toy Shop in the World! To make sure you don't miss out on the fun, magic and theatre join us on Facebook by clicking on the link below and LIKE your local page. This means you will never miss out on special events, character visits, special offers, competitions and lots more!
Hamleys - Bringing Toys to Life!