Every day is a magical day at Hamleys
By regularly visiting our Cardiff Store page you'll never miss any of the action!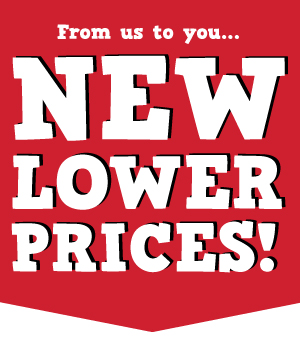 New Lower Prices at Hamleys!
We are our giving customers an early Christmas present and offering new lower prices on hundreds of toys. From us to you we want to give our valued customers a helping hand, and just in time for Christmas.
So, there's no better place to get all the most exciting toys this festive period.
The even better news is that the reduction on all Hamleys toys is not just for Christmas, it's staying for good. And if that isn't enough, if you find cheaper prices anywhere else in St David's Centre, we'll match it!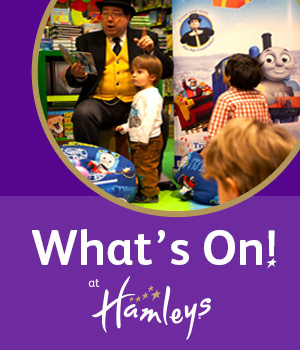 Hamleys on Facebook!
Date: Keep up to date Every Day!
Time: LIKE us today!
Where: Online!
We are always having a great time at the Finest Toy Shop in the World! To make sure you don't miss out on the fun, magic and theatre join us on Facebook by clicking on the link below and LIKE your local page. This means you will never miss out on special events, character visits, special offers, competitions and lots more!
Hamleys - Bringing Toys to Life!