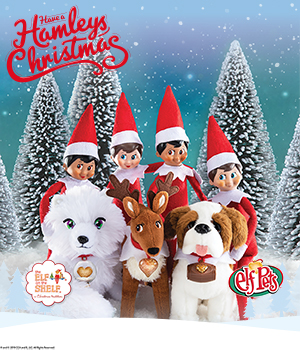 Meet The Elf On The Shelf
Date: Saturday 14 December
Time: 12:00, 13:00, 14:00, 15:00, 16:00, 17:00
Location: Floor 1, Hamleys Regent Street
This festive season, children have the chance to meet one of Santa's official The Elf on the Shelf® mascots at Hamleys Regent Street. Enjoy a day of seasonal fun for the whole family and celebrate the countdown to Christmas with a meet and greet with the official The Elf on the Shelf® mascot, bringing festive magic all the way from the North Pole! Children will receive lots of official The Elf on the Shelf® goodies to take home with them as a memento of their special day.
The Elf on the Shelf®: A Christmas Tradition has captured the hearts of children everywhere, and millions of Scout Elves have been adopted. Santa's official Scout Elves join their families at the start of the Christmas festivities, creating memorable family moments up until Christmas Eve when they return to the North Pole with Santa – until next year!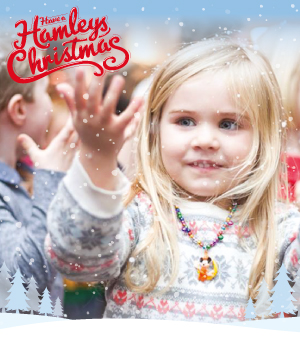 Let it Snow!
Date: Sunday 1 - Tuesday 24 December 2019
Time: Weekdays 10:00 and 17:00, Saturdays 9:30 and 17:00 Sundays 12:00 and 17:00
Location: Hamleys Regent Street, Front of Store
Here at The Finest Toy Shop in the World our Hamleys Elves are using their Christmas magic to make every day an enchanting White Christmas.
Join our loveable Elves this festive season and watch it snow with your family and friends outside our Regent Street store. Don't forget, one extra special child will be chosen to help the elves make it a White Christmas by ringing the magical Christmas Bell every single day!
Have a Hamleys Christmas!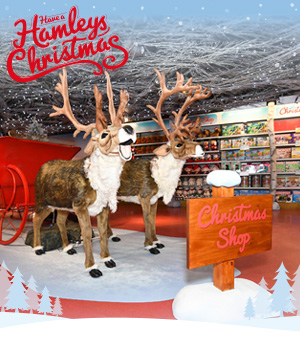 Santa's Sleigh
Date: Sunday 1 – Wednesday 1 January 2020
Time: All Day
Location: Hamleys Regent Street, Christmas Shop, 3rd Floor
Visit our magical Christmas Shop this festive season where you can say hello to two very special reindeer and have your picture taken inside Santa's sleigh!
If you're very lucky, you may see our friendly, loveable elves around the store and there's no better way to get into the Christmas spirit than getting an Elfie Selfie!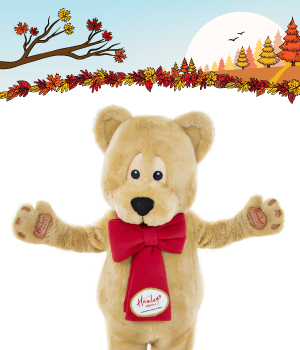 Grand Opening with Hamley Bear
Date: Every Day
Time: Monday – Friday at 10:00, Saturday at 9:30 and Sunday at 12:00
Location: Hamleys Regent Street
How would you like to help Hamley and Hattie Bear open The Finest Toy Shop in the World?
Every morning you can meet our loveable, huggable bears and join in the fun as we countdown to our grand opening. To be one of the lucky children chosen to ring the Hamleys Opening Bell make sure you arrive in plenty of time.
Don't forget to take a selfie with Hamley and Hattie and share on Instagram @HamleysOfficial with #Hamleys
Daily Parade
Date: Every Day
Time: 16:00
Location: Hamleys Regent Street
The Finest Toy Shop in the World is opening its doors to all from far and wide to welcome you to join the fun, magic and theatre! Come along and meet our very own Ringmaster, Pirate, Wizard, Ragdoll and Toy Soldier for our daily parade around the store, and the super special grand finale on 4th floor!
So why not try something new this Autumn and come to Hamleys Regent Street to experience something special and make a memory that will last a lifetime. Starting on the Ground Floor every day. Get ready to dance, move and follow the leader!